INSTRUCTOR BIO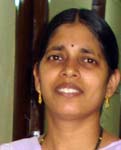 Dr. M.Padmavati
is a Professor at the Rajiv Gandhi School of IP Law. At the School she teaches the subjects of Patent Law, IP Management, Patent Procedure and Drafting to both undergraduate law students as well as master students of law. Her primary area of research includes Intellectual Property and Commercialization of recombinant and herbal drugs and Drug Regulation, Biodiversity Law. She has many research as well as consultancy projects, from Ministry of Human Resource Development, DST, Council of Scientific and Industrial Research etc.,. She has been awarded the Microsoft–Young Faculty Scholarship in Intellectual Property. She is an Advisor to the IPR Cell, IIT Kharagpur. She is the Course Coordinator of the KIRAN-IPR Program at IIT Kharagpur for training women scientists in IPR, patent search in which women scientists are trained for a year in IPR. She has been guiding Masters as well Doctoral student's research in IP. Her articles have been published in renowned journals in the field of Intellectual Property Laws. She is a member of important professional as well as government bodies such as World Bioenergy Association and International Patent Information User Group (PIUG), International Trade Mark Association (INTA), West Bengal Science and Technology Council etc. She is also an Editorial Board member of Journal of Intellectual Property Rights (JIPR). She has been an invited speaker at international as well as national conferences. She provides pro-bono assistance in filing of IP.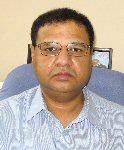 S. Matilal
, after obtaining his LL.B. with a First Class started practising at the Bar of the High Court at Calcutta and Supreme Court of India. He obtained his LL.M. in Business Laws from National Law School, Bangalore. After completing his masters, he took up a Faculty Position at NUJS, Kolkata. After a year of teaching he went back to practice and started working as Associate (IP) in Khaitan & Co., Advocates. Thereafter he did his second LL.M. from Case Western University Law School, U.S.A. He obtained his LL.M. with honours in Intellectual Property Law from Case Western University Law School, U.S.A. He was in top 1 percentile of his batch. He was awarded Fulbright Scholarship to pursue research at Spangenberg Centre for Law, Technology & the Arts, CWRU, U.S.A.
He got CALI Excellence for the Future Awarded (Awarded by Centre for Computer Assisted Legal Instruction, Chicago, U.S.A.) for his research work on pharmaceutical data exclusivity.
He received Microsoft Outstanding Young Faculty Award in 2009 (Awarded by Microsoft Corporation, U.S.A.) for conducting research on the Application of the DOE in Software Patents.
After coming back to India he started working as Partner in Khaitan & Partners, Advocates.
Currently he is a faculty at Law School of IIT Kharagpur where he teaches Copyright Law, Jurisprudence and Property Law. He also co-teaches a course on Artificial Intelligence and Law.
His publication includes a book on software intellectual property law and European Intellectual Property Review article on data exclusivity.