INSTRUCTOR BIO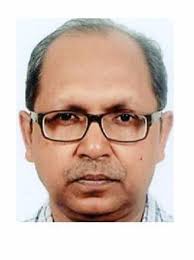 Prof. Tapas Kumar Maiti
is a Professor in the Biotechnology Department of the Indian Institute of Technology (IIT) Kharagpur, India, since 1995. He is a biochemist by training, working on natural anti-cancer lectins, immunomodulatory mushroom glucans, tissue engineering, biomicrofluidics-based understanding of cancer progression, as well as development of microfluidic chip-based cancer-screening devices and drug-testing models. He teaches the courses Biochemistry, Down Stream Processing, Immunology, Metabolic Engineering, Enzyme Technology at the undergraduate level and Immunotechnology, Bioseparation and Bioprocess Technology at the post-graduate level. He received the UNESCO-SGM-IUMS Fellowship in 2003-2004 for visiting Foreign Laboratory. He has 210+ publications in International Journals, 75+ published abstracts in Conference proceedings, 3 book chapters, 1 awarded patent and 4 filed patents.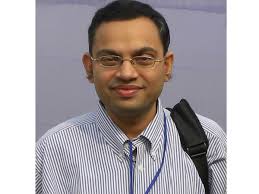 Prof. Suman Chakraborty
is a Professor in the Mechanical Engineering Department of the Indian Institute of Technology (IIT) Kharagpur, India, and the Institute Chair Professor. He is also currently the Head, School of Medical Science and Technology at IIT Kharagpur. He has offered a significant number of video courses through the NPTEL programme. These courses include: Introduction to Fluid Mechanics and Fluids Engineering, Computational Fluid Dynamics, and Microfluidics. He has also taught in an online programme (under NMEICT) titled "Talk to 10 Thousand Teachers". He has also taught live modular courses in the International Summer Winter Term and Knowledge Dissemination Programme. He has research interests in the area of Microfluidics and Micro/Nano scale transport processes, including their theoretical, computational, and experimental modeling, encompassing the underlying fundamentals as well as bio-medical, bio-technological, chip cooling, and energy related applications. As recognition of his research, he has been awarded the Santi Swarup Bhatnagar Prize in the year 2013. He has also been elected as a Fellow of the Indian National Science Academy (INSA), Fellow of the Indian National Academy of Science (FNASc), Fellow of the Indian National Academy of Engineering (FNAE), Fellow of the American Physical Society (APS), Fellow of the Royal Society of Chemistry (RSC), Fellow of the American Society of Mechanical Engineers (ASME), recipient of the Indo-US Research Fellowship, Scopus Young Scientist Award for high citation of his research in scientific/technical Journals, and Young Scientist/ Young Engineer Awards from various National Academies of Science and Engineering. He has further been an Alexander von Humboldt Fellow and a Visiting Professor at the Stanford University. He has 370+ International Journal publications.